What is Self Regulation?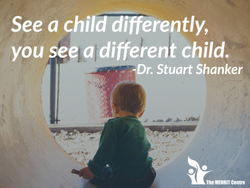 Many people are unfamiliar with self regulation and its philosophy. It is, at its roots, a way to manage stress. We all experience stress, and I'm sure we all wish for ways to reduce it. Click here for an explanation of self regulation from Dr. Stuart Shanker, a self regulation expert.
The Parent' Guide to Self-Reg
Click here for a quick guide on what you as a parent need to know about self-reg, and how it can make you and your child's life better.
Mehrit Centre Knowledge Series
If you click here, you will find a robust resource related to all kids of aspects of self-regulation, including topics like seeing depression through s self-reg lens; how to help your child self-regulate, and much, much more. It is worth spending a few moments clicking through.