June Reading Tips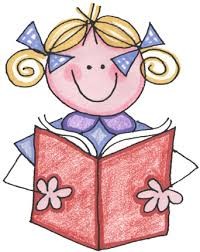 Even if your child is motivated to read, supporting her with a variety of ways and options will keep her momentum going. Here are 7 tips to open up the wonderful world of reading for your child.
Reading Tip for Parents: Become a Fan Your child will soon develop a love for particular authors and illustrators. Nurture her fan-ship by helping her write a letter to her favorite author. Many authors have their own websites with contact information, but here's a great place to start your search here. You can also contact the book's publisher, the mailing address for which can often be found on the back of the title page or on the publisher's Web site.
Reading Tip for Parents: Labels of Love Word recognition and vocabulary are important parts of reading. On a rainy day, get some paper and tape and start labeling everything in your home -- from furniture to small knick-knacks. Reading these labels repeatedly will build your child's mental word bank. If your family is bilingual, create labels in both languages.
You can make a difference!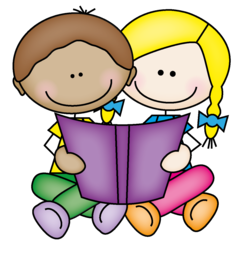 Did you know that children who read at home have a higher success rate in school. This includes kids who read by themselves, are read to, or are read with.
Having kids read a lot is one of the crucial components of becoming a good reader. The only way to get good at it is to practice. Studies show that reading with children at home six to seven days a week puts them almost a year ahead of those who are not being read to. It was also found that reading with small children has a positive effect on the development of numeracy skills.
When you read with, or listen to, your child, he derives many benefits including:
Reading to your kid makes you bond with him, and this gives your child a sense of intimacy and well-being.  This feeling of intimacy will not only make your child feel close to you, the feeling of being loved and getting attention also helps him to grow smart.
It promotes increased communication between you and your child.
It promotes longer attention span, which is an important skill for your kid to be able to concentrate.
In this link, Tips for Parents, you can find a printable with some basics about how to choose a book to read, how long to read and how often, and ideas to support your child's reading.
This link, Help Your Child Read,  you will find a PDF that is a little more comprehensive and detailed, but is still geared for parents.
Finally, in this link, Reading for Comprehension, you will find a printable that helps you to ask those deeper questions about books that encourage the comprehension they need to understand a text.
MSV - What is that?!?
Below is an article to help you with the "what's next?" You might ask, I am reading with my kid regularly now, but how can I support to make them even better readers? This article shows you how to PROMPT while they are reading to take them to the next level. You don't need to this all the time - that's the teacher's job! Mostly you just want to read with your child for enjoyment. But especially if your child is a reluctant or struggling reader, these strategies can help them catch up quicker.
http://www.parentliteracypartners.com/meaning-structure-and-visual-cues.html
NO MORE SPELLING TESTS?!?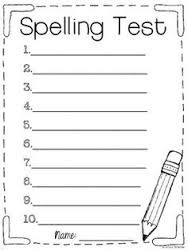 Teachers are constantly learning and changing the way they teach in the best interests of kids based on current research. A great deal of research from our literacy gurus has made it clear that spelling tests don't work for kids. We see, and research supports, that kids are not applying what they learn in traditional spelling tests to everyday writing. For example, "something" may be a word on their tests and they get it 100% correct, but the next day they misspell "something" in their everyday writing. The child memorizes the word for the test, but doesn't understand the logic or reasoning behind the spelling of the word. Often spelling tests are unrelated words, as well. Kids need multiple and meaningful exposure to words for it to "stick" and for kids to apply it to real writing. Kids need to read the word, write the word, and have the opportunity to interact with and manipulate the word several times. What we find works best for kids is a combination of the following. We:
Study spelling patterns;
Study sight words;
Have a "Word Book" or personal dictionary for each child;
Use a word wall;
Conference and edit writing together; and
Observe their spelling behaviors.
You may not see a Friday spelling test. But, you WILL see kids being held accountable for their learning of word spellings by their patterns and frequency. If you have any questions, please talk to your child's teacher or the principal.