Video Games and Sleep
Do you ever wonder why your kids are tired and grumpy in the morning? Maybe they are spending too much time on a video game. More and more research is coming out about how detrimental screen time can be for your kids. Some interesting new research is coming out about how video games, especially violent video games can affect the way your child develops and thinks about social situations, compassion, and acceptance of others. Specifically, this article explains how video games can disrupt sleep and make your child grumpy, tired, and unable to cope with daily stressors life presents. I am not suggesting that kids entirely be banned from screen time, but you may want to place limitations and boundaries, including when and how much. A good indicator if your child has spent too much time on a screen is io you call him or her away and he or she comes happily and  willingly. If they refuse, get angry or upset - they've likely spent too much time on a screen.
School News
Help shape Palliser's search for a new superintendent!
Posted on

March 28th, 2017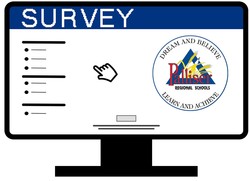 Palliser Regional Schools will begin an executive search for a new Superintendent of Schools later this spring. As part of that process, an ideal candidate profile will be developed. The Board of Trustees invites our staff, students, parents/guardians and the public to help shape this candidate profile.
Please respond to a one-question online survey: What is the most important quality the new Superintendent of Schools should possess to be successful and best serve the students of Palliser Regional Schools?
Enter a single word or phrase here: https://goo.gl/forms/7QZJrsYq6CpQFPmp2
This survey will stay open until the end of day April 7, 2017.