Principal's Message - FEBRUARY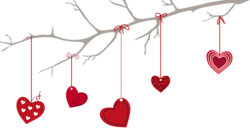 Happy Heart Month!
School Council does SOOOOOO much for our school. I am always thanking them but I never feel as though it is enough. SO much of what we have at the school – Scientists in the School, Director's Cut, hot lunch, Chromebooks, special library book selections, iPads, the appliances and tools in the kitchen, the document camera, our sound system, to name only a few – are thanks to School Council and their tireless volunteer hours and efforts to fundraise. Please consider joining, or at least helping out from time to time. I hope to see you on Tuesday, Feb. 13 for our next School Council meeting in the School Library.
Keep your eyes on the LED sign outside the school. I recently had a slide that said, "If you mention you saw this to Mrs. Stauth, she will enter your name into a draw." Not a single person said they saw it! The slide is gone now, but may pop up again at any time….
As always, stop by my office for a visit, or if you haven any questions or concerns.
With warmest regards, your partner in education,
Ms. Shari Rogerson
Principal
Happy New Year!

HAPPY NEW YEAR and welcome to 2018! May your year be filled with joy and abundance!
We had a wonderful lead up to the Christmas break. First, I'd like to thank the School Council parents for organizing the Turkey Dinner, and the volunteers and people who donated – we couldn't have done it without you!
Second, thanks to Mrs. Gibson, the Grade 6 students, and all the staff and students for the most AmAzInG Christmas Concert yet! It was fun to listen to classics and new favorites!
I'd like to send out a HUGE welcome to Mrs. Dato, our new grade 1 and grade 4 teacher. The entire staff and student body of DDS is very excited to get to know you and work with her.
Also, welcome to Ms. Papworth, our newest educational assistant addition. We are happy to have you on the team!
New Year's always comes with a bittersweet feeling – we look back at all the wonderful things that have happened, and look forward to a fresh new start. Some of us like to make New Year's resolutions. Why don't you try one of these…?
Scholastic's 100 New Year's Reading Resolutions, or Parent and Child's New Year's Reading Resolutions.
http://www.scholastic.com/parents/resources/free-printable/reading-printables/new-years-reading-resolutions
http://www.scholastic.com/parents/resources/free-printable/reading-printables/time-reading-resolution
Both are fun ways to get your kids reading more, and hopefully develop a life-long habit of reading and book love.
With warmest regards,
Ms. Shari Rogerson
Principal
Principal's Message - December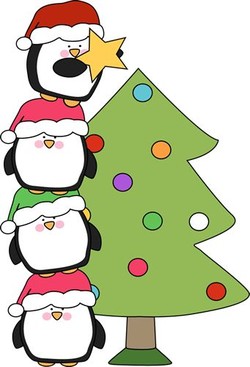 It's beginning to look a lot like Christmas! What a joyous, wondrous time of the year! Christmas lights and decorated trees are popping up; Christmas Carols are playing in stores (and Grade 6 - Mr. V!); malls are beginning to fill with busy shoppers; and here at DDS, we are in full swing practicing for what promises to be yet another AMAZING Christmas Concert.
During this season of joy, please remember those who may be looking towards Christmas with dread or anxiety. Many families are wondering if they will be able to have anything to eat on Christmas, let alone a gift under the tree for their precious littles. Please help these families by supporting our two primary campaigns.
The first campaign is our Food Bank Drive. For this cause, we ask you to please donate a non-perishable food item, or toiletries (i.e. toothbrushes; toothpaste; soap; shampoo; etc.).
The second cause is spearheaded by Palliser's Caretakers –  our "Sock It To 'Em" Campaign. Please donate new socks, mittens, and toques to help stuff our giant stocking and make someone's Christmas a little warmer.
Also, just before Christmas we are excited to host another School Council sponsored Turkey Dinner for the staff and students. Watch for requests for donations and help. Along with this, we will ask for "extras" to create a food hamper for a family in need.
Please keep in mind what this season is truly about – kindness, generosity, and bringing joy to the lives of others.
Have a wonderful December filled with magic and joy!
With warmest regards,
Ms. Shari Rogerson
Principal
Principal's Message - NOVEMBER
As you likely know, report cards and Parent-Teacher Interviews are coming up on November 16. This is such an important time to celebrate your child's growth, and perhaps set some goals. While grades are not the "be all, end all", and our school focuses primarily on character, grades are obviously still very important.
We are all looking forward to seeing you for Parent-Teacher Interviews, and I know your child is looking forward to the positive feedback. Below are some tips to help get the most out of your time with your child's teacher.
Ask your child how she feels about school.
Ask your child if there is anything that he wants you to talk about with his teacher.
Tell your child that you and the teacher are meeting to help her.
Make a list of topics that you want to talk about with the teacher.
Prepare a list of questions such as:
What are my child's strongest and weakest subjects?
Does my child hand homework in on time?
Does my child participate in class?
Does my child seem happy at school?
What can I do at home to help?
For more tips, try this website:
http://www.colorincolorado.org/article/tips-successful-parent-teacher-conferences-your-childs-school
Also, remember that your child is great at a lot of things. Perhaps he struggles struggling with reading, but is a fabulous artist. Maybe she doesn't find math easy, but LOVES science. Celebrate and nurture what your child is good at, and support her to improve where the needs are.
Your partner in education,
Ms. Shari Rogerson, Principal
Principal's Message - OCTOBER
With a chill in the air, and leaves turning colors and falling off trees, it really is starting to look and feel like autumn!
We had a wonderful start up to the year. I am excited to see kids showing kindness and character. Celebrating this is important in our school, and we do so in a number of ways, one being at assemblies.  We welcome you to attend any of our celebration assemblies as we celebrate our students' achievements and accomplishments. Look to the calendar attached to the back of the monthly newsletters for the dates, but they usually begin right after morning announcements at 8:40-ish. 
I'd also like to invite you into our school. We have an open door policy and we would welcome you to pop by, or book time in to help out. Every classroom always welcomes help, whether it's reading with kids, practicing skills, or simply supporting, extra hands are always appreciated.  School Council would love help with Hot Lunch – cooking, organizing, or serving. Make a difference in your school and in your child's school life and volunteer!
Finally – it is election time! Please carefully study our School Board Trustee candidates and make a good choice. Your votes matter to our kids and their education.
Have a wonderful October and I look forward to seeing you at school!
With warmest regards,
Ms. Shari Rogerson; Principal