School News
THANK YOU SCHOOL COUNCIL!
Posted on

December 18th, 2015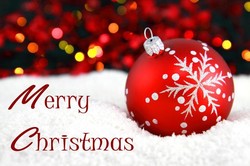 I cannot express how appreciative and humbled I am by Home and School Council and all they do for DDS all year.
I am especially thankful for their hard work in raising money through the silent auction and student raffle. Most of it goes right back to the kids of DDS, but a portion was also generously donated to the community for those less fortunate.
We, as a whole school, are also so grateful for the turkey dinner provided for us. It was so lovely to sit down together as a school family and enjoy a delicious dinner. We are so very blessed and lucky!
THANK YOU!
From, Ms. Rogerson and DDS students and staff