WELCOME CHRIS KOCH!
Dorothy Dalgliesh School and the PSBSPB is honored and excited to welcome inspirational speaker, Chris Koch!
Mr. Koch will be presenting in the DDS gym on:
Thursday, September 21

9:00-10:00 am for grades 4-6
10:45-11:15 am for grades K-3
While Mr. Koch has presented worldwide, and even been on the Oprah Winfrey Show, his roots are humble. Mr. Koch was born in Lethbridge and raised on a farm in Nanton.
While born with no arms or legs, his family refused to treat him with any pity or sympathy – they treated his disability by making the best of it. "After all," Chris says, "I still have a good head on my shoulders."
His message is based on his philosophy of "If I Can…" He speaks to not letting obstacles or limitations stand in his way, and how important it is to challenge yourself. Simply put, he says, "If I can do the things I have done so far in my life, what is stopping anyone else from doing the same?"
A HUGE thank you to the Public Schools Betterment Society of Picture Butte for sponsoring a large part of Mr. Koch's costs.
School News
THANK YOU SCHOOL COUNCIL!
Posted on

December 18th, 2015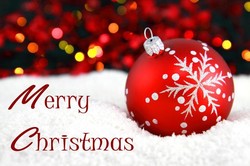 I cannot express how appreciative and humbled I am by Home and School Council and all they do for DDS all year.
I am especially thankful for their hard work in raising money through the silent auction and student raffle. Most of it goes right back to the kids of DDS, but a portion was also generously donated to the community for those less fortunate.
We, as a whole school, are also so grateful for the turkey dinner provided for us. It was so lovely to sit down together as a school family and enjoy a delicious dinner. We are so very blessed and lucky!
THANK YOU!
From, Ms. Rogerson and DDS students and staff